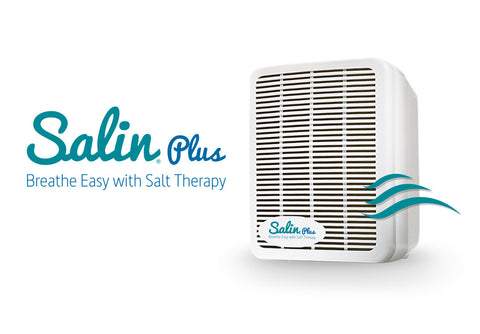 Salin Plus Breathe Easy Salt Therapy
Salin Plus Air Purifier - Breathe easy with Salt Therapy.
Therapeutic effects in treating the symptoms of Asthma, Bronchitis, Sinusitis, Allergic Hyper Sensitivity, Respiratory Insufficiency and Respiratory disorders associated with Cystic Fibrosis.
Preventative effects in increasing resistance to Cold & Flu.
Reduces Snoring, increases the users general well-being, and helps aid a good nights sleep.
Filter life of 4 months, replacements available. 
---