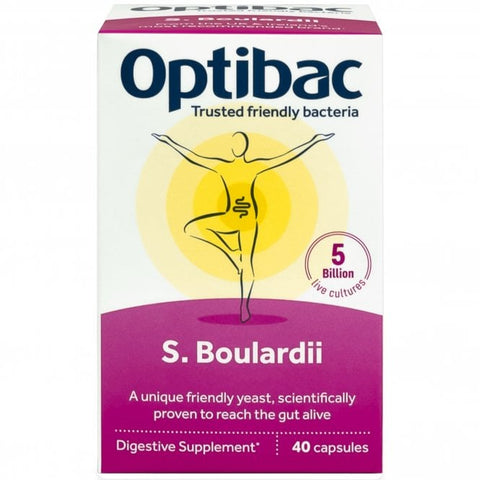 Optibac Probiotics Saccharomyces Boulardii 16/30 Capsules
Saccharomyces Boulardii is a well- documented, natural and safe yeast with different properties and actions to other yeasts. This microorganism is more robust to environmental stressors than more common bacterial live cultures, and shows strong resistance to heat, humidity and stomach acidity levels.
It offers a natural option, which can be safely taken alongside medicines, or supplements for diarrhoea, IBS or Candida.
AVAILABLE IN 16 OR 30 CAPSULES
---